Years of Experience
ProsperOnTheWeb, in the person of Pam Marshall, offers a friendly, easy-to-work-with process for getting you -- your company, your creative work, your events -- on the web and into social media. Check out our process with this infographic.
Web Design
Pam has been combining web design and WordPress development with her musical and artistic pursuits for many years. She started with websites for her own music and her music ensembles and has grown with the web. She uses the latest responsive design techniques to make your website look good on smart phones and on large screens.
Take a look at the Prosper Clients page to see some samples.
WordPress If you want to update your content yourself, she can set up a WordPress blog, with useful plugins for events, social media connections, picture galleries, audio and video, and with the somewhat-easy-to-use WordPress interface, you can maintain your own content with daily, weekly, monthly blog posts -- whatever fits your goals for outreach.
Social media Pam helps maintain Facebook pages for several musical organizations, and enjoys Twitter's ability to connect with others of similar interests. She can help you figure out your own social media strategy without losing yourself in the potentially big time-sink that Facebook or Twitter can be. A social media publishing calendar is key.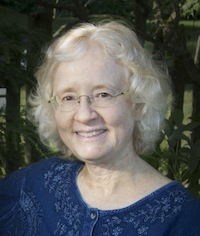 Graphic Design
Graphic design is needed by every presenting organization. Pam has done graphics for the Concord Orchestra for several years, as well as concert posters and CD covers for colleagues and for her own music. Take a look at her graphic design portfolio. She can work with your artwork and photos to produce the design you want. If you need something unique and original, she will work with other artists on your special projects.
Music and Audio
Musically, you can find her music and audio services at Spindrift Music Company. Spindrift is on Facebook and Pam tweets about music with the handle @SpindriftMusic.